MCY 70
Key features
OVERVIEW
The new MCY 70 perfectly embodies Monte Carlo Yachts' values, and the Nuvolari Lenard design emphasizes the yacht's role as a home-away-from- home with particular attention given to wider interior volumes and enlarged exterior entertainment areas where shaped bulwarks enhance the quality of light and space across the main deck and new portholes and windows create an even more immersive relationship with the ocean and the outdoors.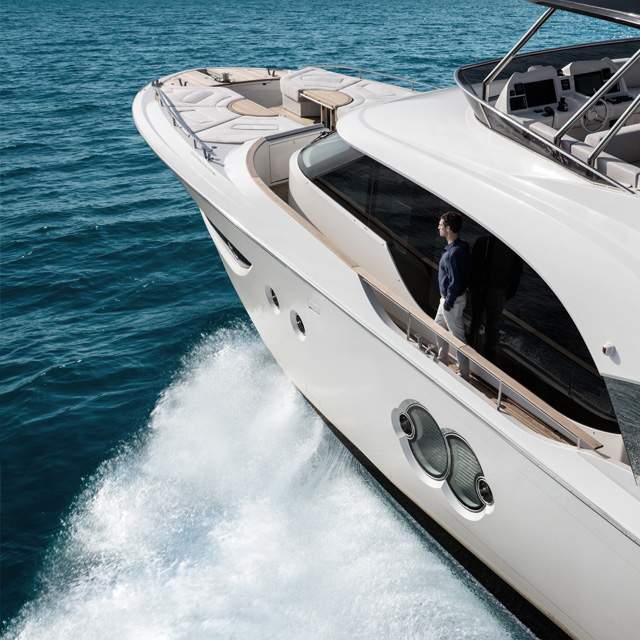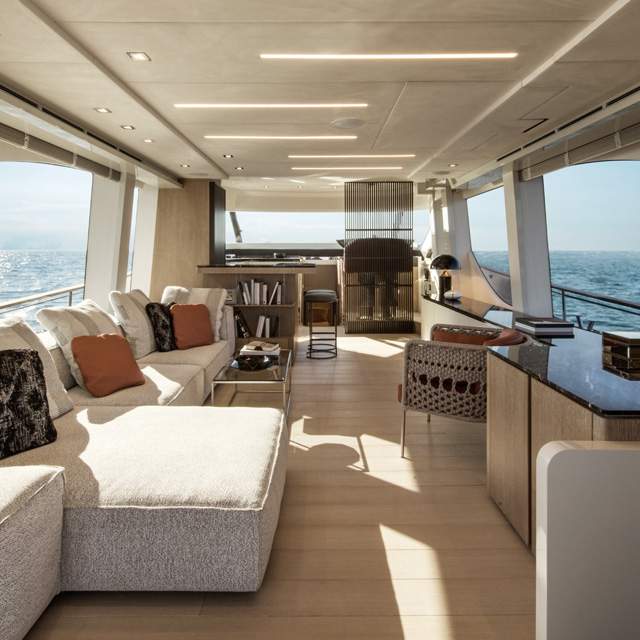 INTERIOR MOOD
The interior decoration on the new
 MCY 70 is unique and elegant, and
 makes use of geometric patterns and 
linear structures to bring together a living experience that is both warm and contemporary. The use of reflective materials and lacquered woods emphasizes brightness throughout the interior spaces. These elements are softened by the natural wood flooring and vertical panels and rich fabrics, which provide a pleasant contrast to the crisp lacquered interiors.
DESIGN AND TECHNOLOGY
Other defining traits of the new yacht include a carbon fiber T-Top inspired by MCY largest models featuring lateral supports for a 360° view of the seascape, and an extended Flybridge with a fully customizable lounge area and tables served by an open air galley for a private and elegant al fresco dining experience on board.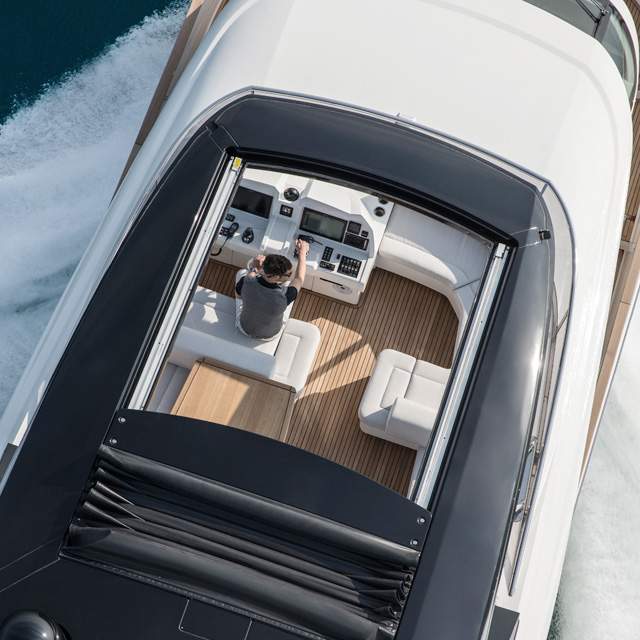 Gallery
Main Deck Saloon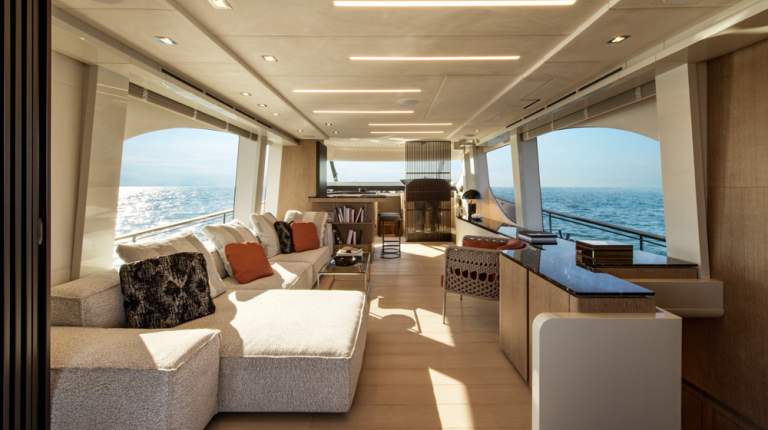 Decor A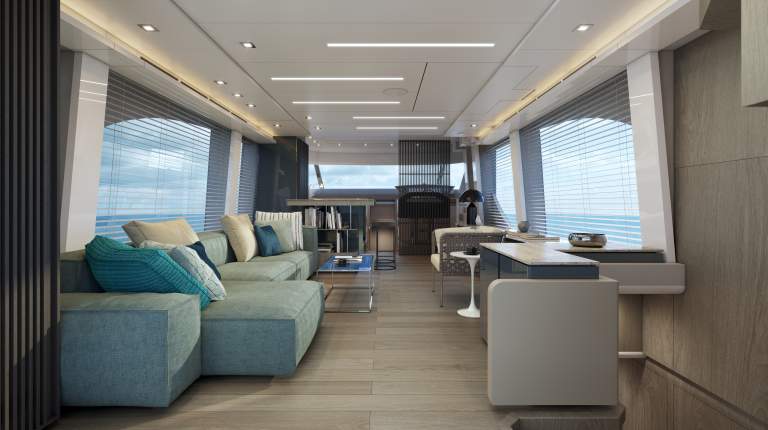 Decor B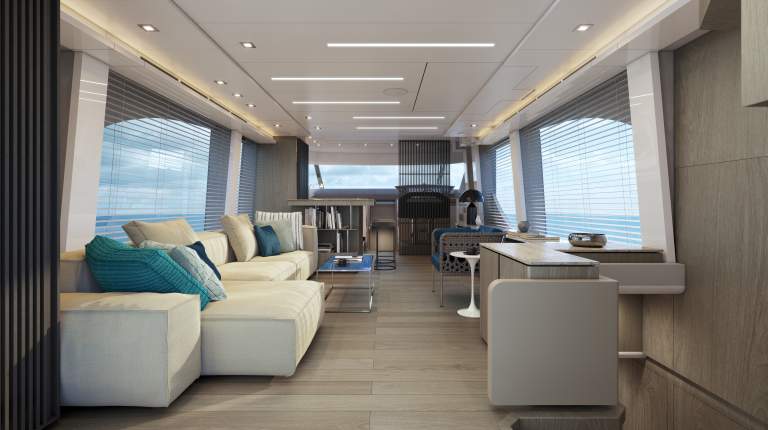 Decor C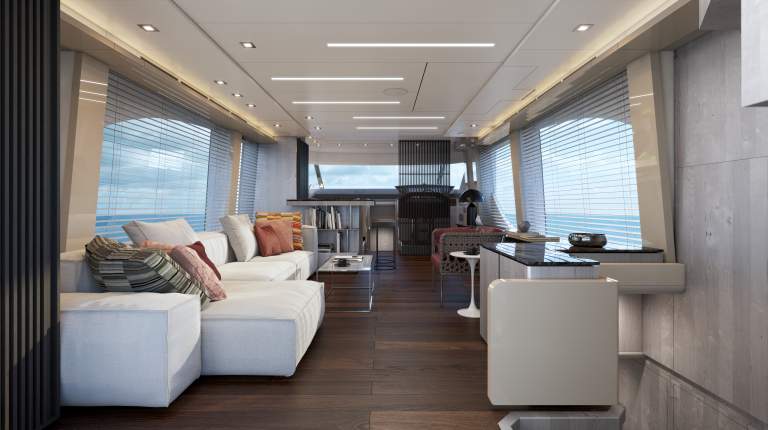 Decor D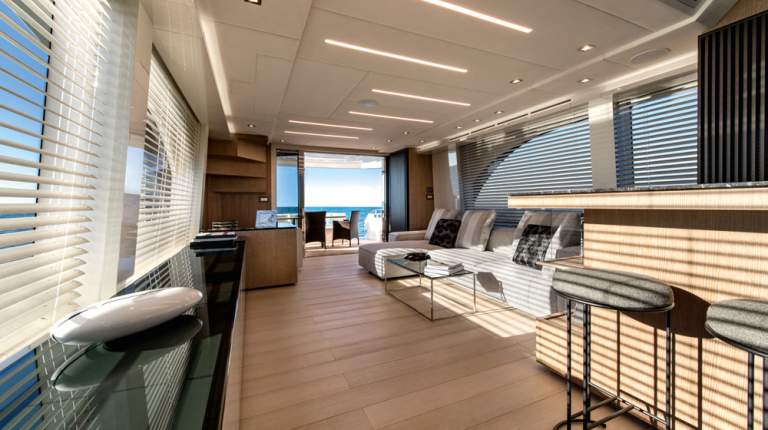 Decor A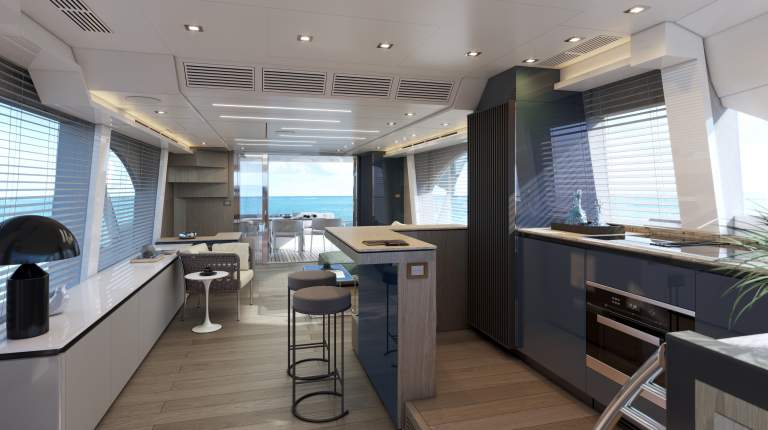 Decor B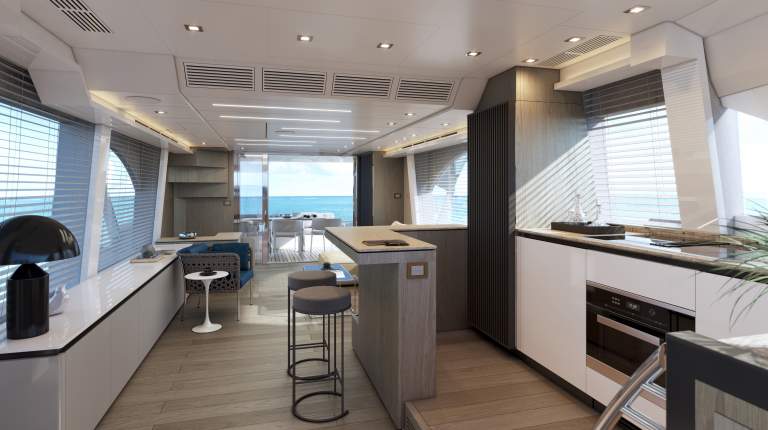 Decor C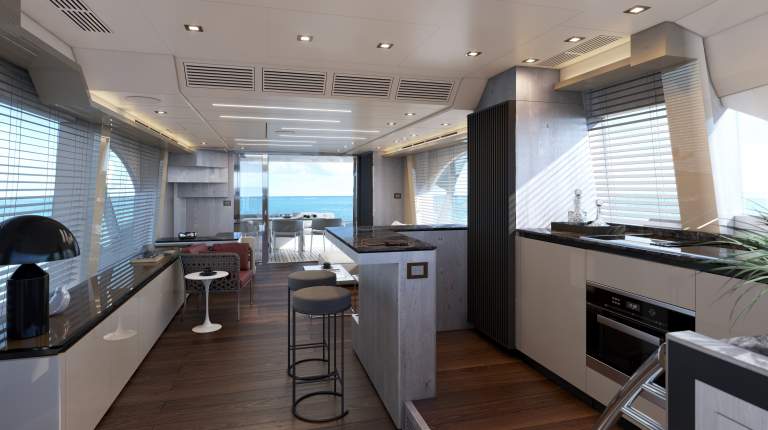 Decor D
Owner Cabin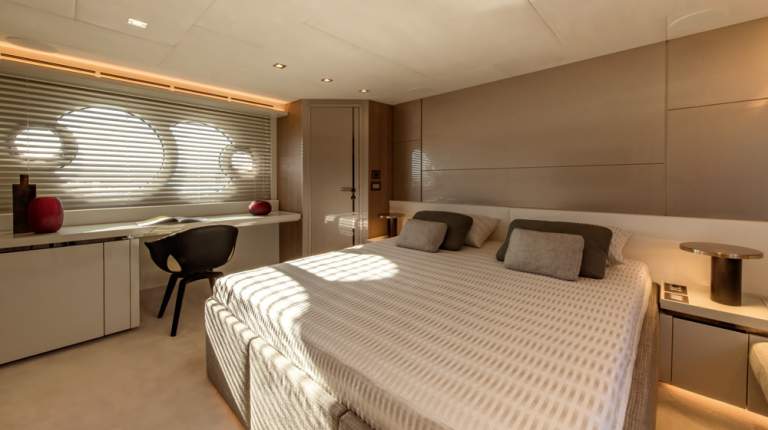 Decor A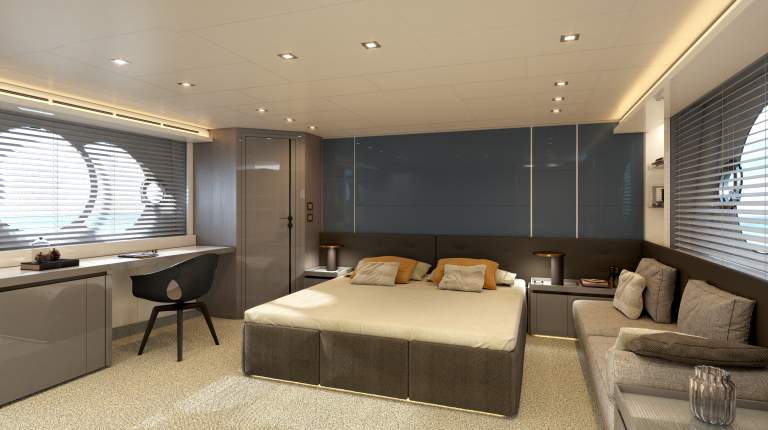 Decor B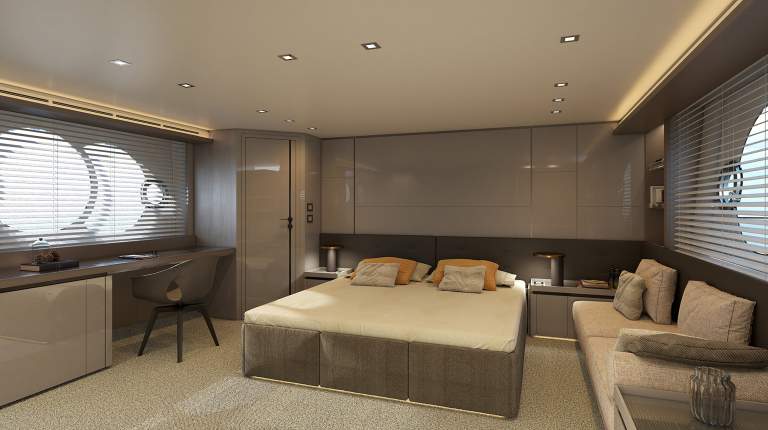 Decor C
Decor D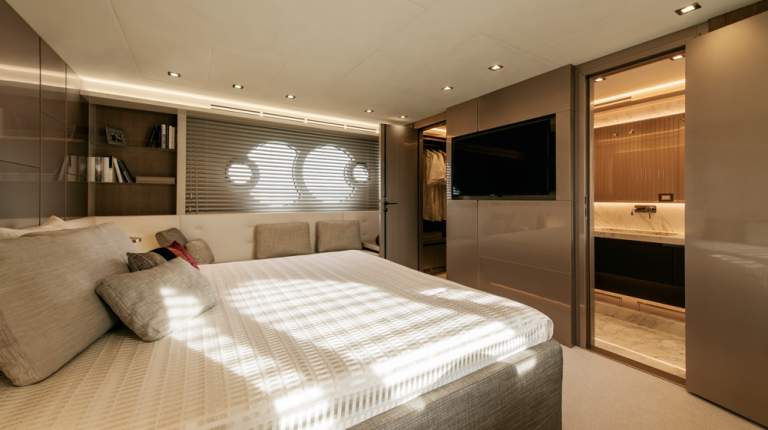 Decor A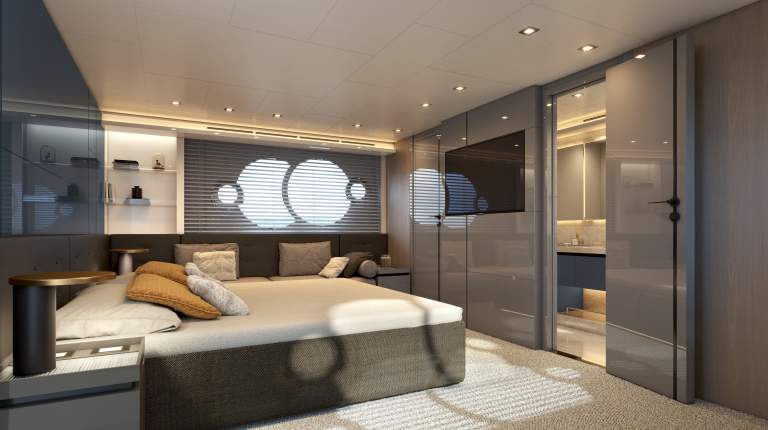 Decor B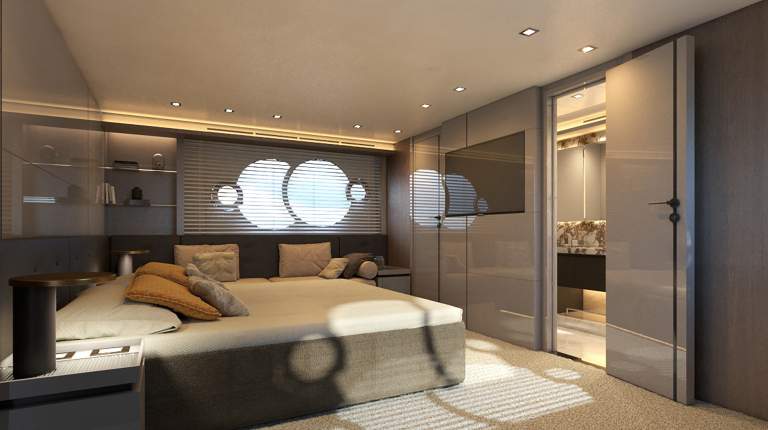 Decor C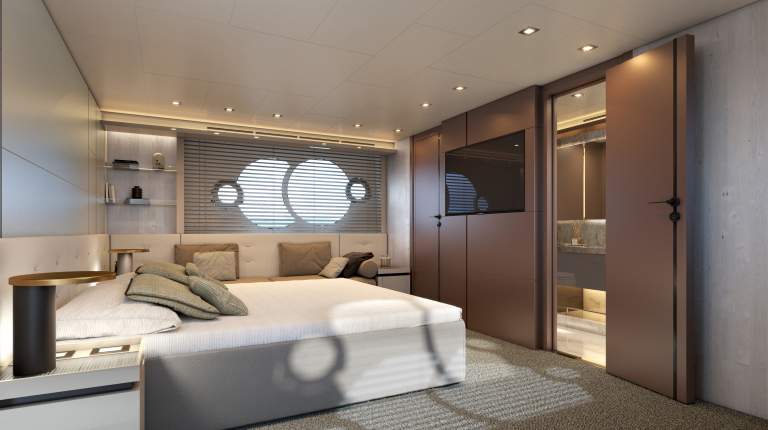 Decor D
Owner Cabin Bathroom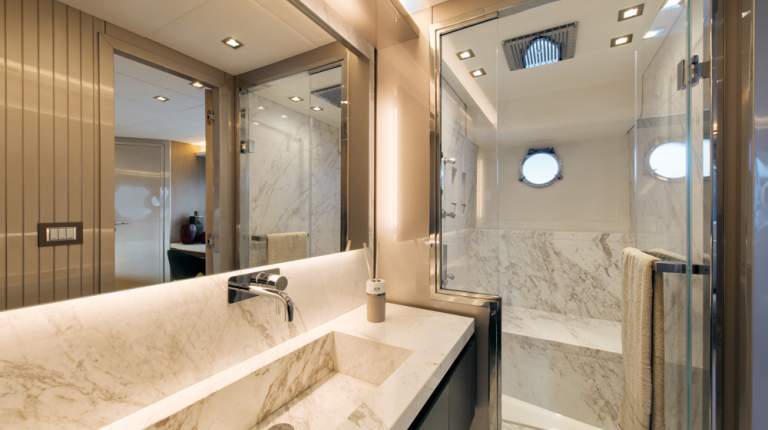 Decor A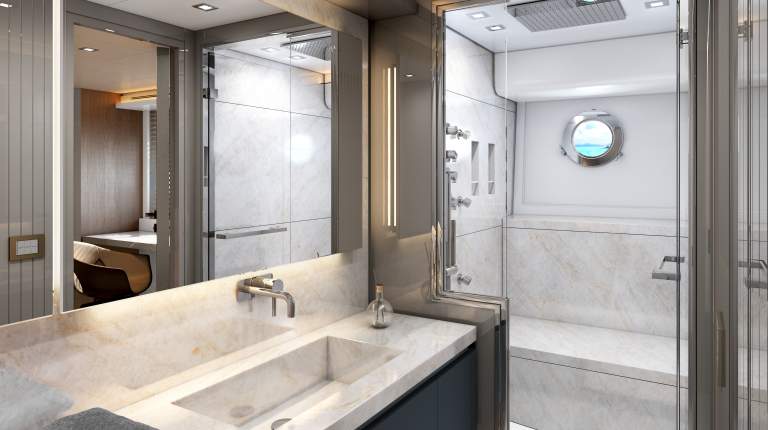 Decor B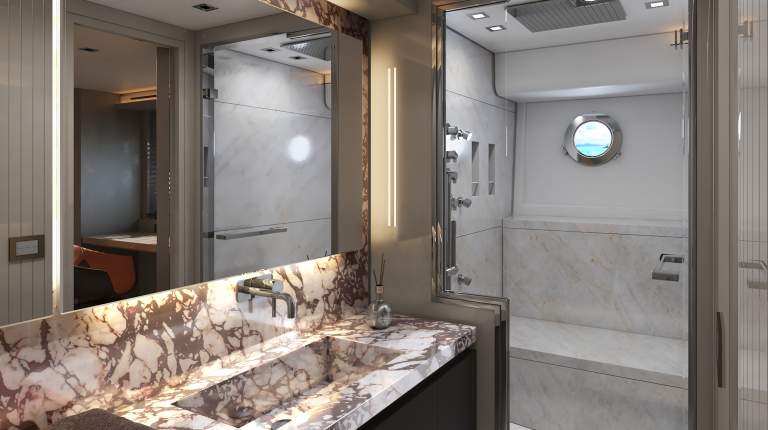 Decor C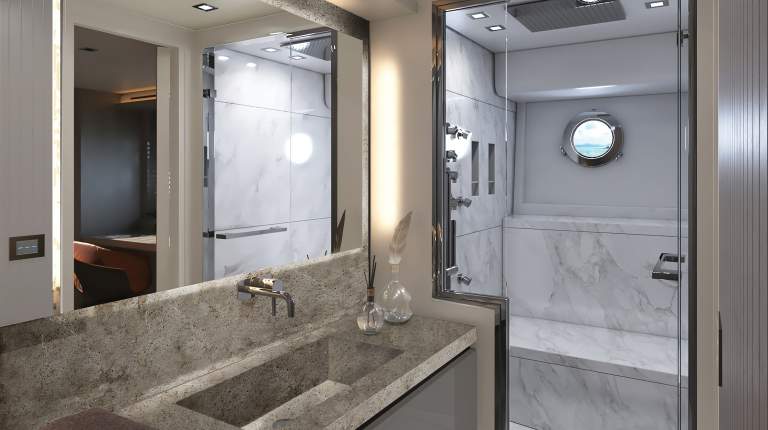 Decor D
Awards

Most Achieved Yacht
(from 64' to 80')

Best Flybridge Yacht
(above 55ft to 80ft)
Technical Specifications
Main dimensions
Overall length (LOA) 21.08 m | 69 ft 2 in
Maximum beam 5.45 m | 17 ft 20 in
Displacement 40 t Dry
Engines
2 x MAN V8 (1200 hp)
Speed
Maximum speed: 28 kn
Cruise speed: 22 kn
Tanks
Fuel up to 4000 l | 1056 US gal
Fresh water 800 l | 211 US gal
Building materials
VTR, Kevlar®, Carbon Fiber
Naval architecture & engineering
Monte Carlo Yachts
Exterior and Interior design
Nuvolari Lenard
"The MCY 70 represents the natural evolution of everything that is beautiful about the Monte Carlo Yachts Collection and takes it further. It belongs to that family in concept, looks and design, but it is also unique in the materials, details and on board solutions."
July 2019
Barche
"The design expressed by Nuvolari Lenard with this yacht shows a refined smart way to evolve classic that can therefore become modern while preserving all the features that make a boat a refined, warn, slinky and, above all, elegant object."
February 2019
Boat and Boats
Press reviews
NAVAL ARCHITECTURE
& MANUFACTURING PROCESS
Our Naval Architecture and Manufacturing Process
constitute an extraordinary innovative approach in the yachting sector.
Discover what makes them so special.
Find out more